Outstanding, after school, extracurricular, computing clubs
Online or 'in person' - the choice is yours
In addition to our popular face to face computing clubs and workshops (now COVID-secure) we also offer live online virtual computing and tech clubs for kids.
Our online sessons are delivered live in small groups by our fab team of expert tech leaders - we do not use pre-recorded activity - so your child has all the input and interaction they need.
All you need at home is an internet connection and a laptop/desktop.
Our live online extracurricular tech clubs can be set up exclusively for the pupils from your school. Contact us to find out more.
When it's the children who demand more, you know your enrichment activities are working!
ComputerXplorers delivers high quality computing enrichment activities through its highly interactive and inspiring technology sessions across all areas of Lancashire including Wigan, Bolton and Bury.
We have access to an exciting range of software and peripherals to bring computers and technology to life for children from the age of 3 to 13.
Programming, digital storytelling, animation, web design, coding, robotics, forensic science, video game design, music technology - the list is endless
Our sessions are always fun and have the added benefit of delivering tangible education and technology skills – creating children who are e-confident and competent: a great head-start in life, adding a fantastic boost to their all-important STEM (Science, Technology, Engineering and Maths) skills.
Parents are engaged with our weekly Parent Updates
Weekly parent updates keep parents engaged and informed of progress and suggest additional activities for their children at home.
Everything is provided making for a hassle-free after school club!
We provide trained instructors, lesson plans, the software and exciting technology peripherals.
Our programmes can be tailored to meet a school's requirements and are always fun, educational and engaging.
---
After School Computing Clubs - Preparing Children for the Future!
Fun after school and extracurricular computing clubs run by our specialists
COVID-secure (click here to find out more)
Hands-on and interactive
Easy to plan and hassle-free to run
Innovative, age-appropriate lesson plans, software and peripherals
Fully aligned with the Computing National Curriculum
All staff DBS (or Disclosure Scotland) checked
Suitable for all primary school ages and abilities including special needs and gifted and talented children
Enabling children to be creators of technology, not just consumers of it
From coding to animation and everything in between - take a look at Some of our Programmes here!
---
Research shows: After School Clubs help to close the attainment gap
Research funded by the Nuffield Foundation, found taking part in activities after the formal school day could play a role in closing the attainment gap between children from economically disadvantaged backgrounds and those with more family resources. Not only were they found to have improved academic achievements, but they also developed better social, emotional and behavioural skills.
Enrichment activities supported by Pupil Premium
The Pupil Premium allows schools to offer wide-ranging support, including out-of school clubs, to the most disadvantaged pupils, and is helping
to close the attainment gap. Computing skills are critical to future opportunities for today's children. Talk to us about computing after school clubs supported by Pupil Premium funding to help prepare all children for the future.
Click here to read about the research on the BBC website or here for the full research report: "Out of school activities at primary school and KS2 attainment".
---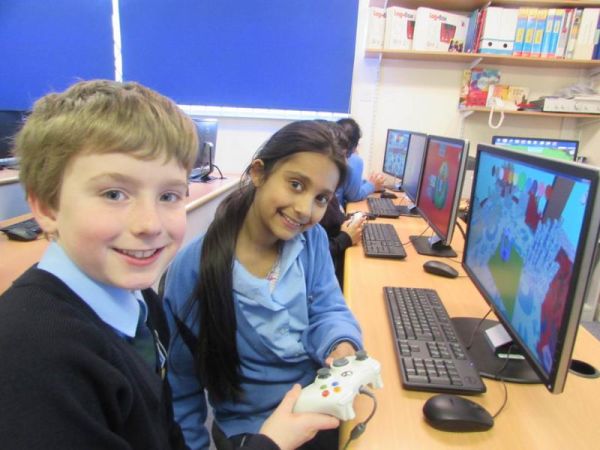 ---
What else we do...